When Does Minnesota Golf Season Begin?
How Early the Golf Season Actually Opens In Minnesota
Minnesota is known for our long, cold winters. But we also have some of the most beautiful golf courses in the country – not to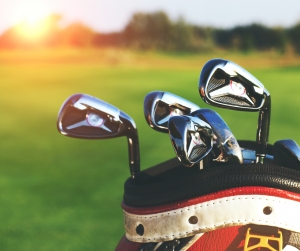 mention some of the most passionate golfers. In fact, Minnesota leads the nation in golfers per capita, meaning there's plenty of pressure to get those courses open for the season. Still, you may be surprised by just how early the golf season actually opens here in Minnesota.
Granted, we had a milder winter than usual, but most of the courses in the Explore Minnesota Golf Alliance were already open by the middle of April.
You may need to pack a sweater and some rain gear for your first rounds of the spring, but that never stopped anybody from golfing in Scotland. And once our weather warms up, golf in Minnesota is absolutely glorious. So click the links below and schedule a round or two.
Enjoy the season!
Opening Dates
Arrowwood Resort & Conference Center
Black Bear Golf Course – Carlton
Breezy Point Resort – Breezy Point
Deacon's Lodge – April 24
April 10 (Legacy Courses)
Edinburgh U.S.A. – Brooklyn Park
Giants Ridge Golf & Ski Resort – Biwabik
Tentative opening April 17
The Garden – March 27
The Pines – April 9
The Preserve – July 1
The Jewel Golf Club – Lake City
Madden's on Gull Lake – Brainerd
Prestwick Golf Club – Woodbury
StoneRidge Golf Club – Stillwater
Territory Golf Club – St. Cloud
The Wilderness at Fortune Bay – Tower
Tentative opening May 1st
The Wilds Golf Club – Prior Lake
Willingers Golf Course – Northfield
Explore Minnesota Golf Alliance is a non-profit membership organization whose mission is to raise awareness of Minnesota golf courses and resorts as international travel destinations. Our member facilities feature award-winning, championship golf courses and are geographically disbursed across the great state of Minnesota. The combination of exceptional quality and outstanding value make Minnesota one of the best golf destinations in the United States.