Welcoming New Explore Minnesota Golf Members
More Minnesota Golf Courses to Explore
Minnesota is one of the best golf destinations in the United States.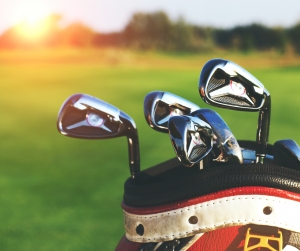 Anyone who says otherwise hasn't spent enough time golfing here. There are many great golf courses across the state, with beauty, challenge and a variety of experiences. The only problem is that with so many top-notch courses in the state, can be difficult to choose where to play. Explore Minnesota Golf Alliance is here to help with that, and with several new members joining the group, we are now an even more valuable resource for deciding which Minnesota golf courses to explore.
Explore Minnesota Golf Alliance (EMGA) is a golf industry group that pools resources to promote Minnesota as a golf tourism destination. The member courses are a collection of "must play" courses in Minnesota that are geographically well distributed across the state. EMGA is a boon to members for spreading the word about Minnesota golf and a great resource for those looking tee it up here.
In 2015, we welcome four new excellent Minnesota golf resorts – Black Bear Golf Course, Cragun's Legacy Courses, Arrowwood Resort, and Thumper Pond Resort – plus the Minneapolis Northwest Convention and Visitor's Bureau to help you navigate your next trip to the Twin Cities.
Black Bear Golf Course
Located 20 miles south of Duluth on I-35 in Carleton, Black Bear Casino Resort offers a par-72 championship course set in the beautiful woodlands of Northern Minnesota. Take a break from the gaming to work on your game at the driving range and two practice greens. And Black Bear offers a Visage Touch Screen GPS
System on all 60 of its electric golf carts. Designed by Gilmore Graves Golf, Inc. in 2003, Black Bear is 6560 yards long with a rating of 72.8 and a slope of 138. Black Bear is owned and operated by the Fond du Lac Band of Lake Superior Chippewa, so hole names correspond to the Ojibwe (Chippewa) term for the number of each hole – for example, bezhig = one, niizh = 2, niswi = 3, and so on.
Cragun's Resort
On the south side of Gull Lake in the nearby Brainerd area is Cragun's Resort, where famed architect Robert Trent Jones, Jr. developed the two Legacy Courses. Bobby's Legacy is a woodland track that weaves through the dense hardwoods of the area, while Dutch's Legacy is a little more open with plentiful marshes and water hazards to negotiate. The award-winning courses make up just part of the fun with Cragun's marina and numerous resort activities to enjoy during your stay.
Arrowwood Resort
Alexandria's Arrowwood Resort is a great vacation destination when heading northwest up I-94 out of the Twin Cities. From the indoor water park, relaxing spas and beautiful vacation townhomes, and nearby Lake Darling and its marina, to the recently renovated Atikwa championship golf course and the 18-hole Executive putting course, Arrowwood is a great spot to get away from it all, relax and enjoy yourself.
Thumper Pond Resort
Further up I-94 is Thumper Pond Resort, nestled on the banks of Ottertail Lake in the city of the same name. The resort features a spacious water park, luxurious housing, excellent meeting spaces, and Thumper Pond Golf Course – an 18-hole championship track designed by Eric Niskanen and carved out of 90,000 Red Pine trees. You can also find great dining experiences throughout the resort in this excellent northern Minnesota vacation destination.
Minneapolis Northwest Convention & Visitors Bureau
For golfers looking for the big city vacation experience, there are numerous places to tee it up in Brooklyn Center, Brooklyn Park and Maple Grove, vibrant Northwest Minneapolis suburbs represented by our new EMGA member, the Minneapolis Northwest Convention & Visitors Bureau. Nearby golf courses include Edinburgh USA, which was a former home to an LPGA tour stop, Rush Creek Golf Club, an award-winning championship course surrounded by beautiful marshland and trees, and Bunker Hills Golf Club, the former locale of a Champions (Senior) Tour event, the Burnett Senior Classic. After your round, settle in to one of the many hotels in the area that will be a great staging point for your Minnesota golf vacation—and the MNW CVB has every resource you need to make it memorable.
How We Help
The Explore Minnesota Golf Alliance is made up of the finest public golf facilities and resorts in the state. We are committed to raising awareness for Minnesota as a golf tourism destination. And the new members will receive benefits such as:
Representation at golf shows in Chicago, Milwaukee and Winnipeg
Presence in our social media and online marketing
New leads for the resort or facility
An extension of marketing efforts
Media relations that elevates Minnesota golf
The EMGA is a win-win for members of the alliance and golfers vacationing in this great state. Our website is the first Internet stop for your next golf vacation in Minnesota.
Explore Minnesota Golf Alliance is a non-profit membership organization whose mission is to raise awareness of Minnesota golf courses and resorts as international travel destinations. Our member facilities feature award-winning, championship golf courses and are geographically disbursed across the great state of Minnesota. The combination of exceptional quality and outstanding value make Minnesota one of the best golf destinations in the United States.