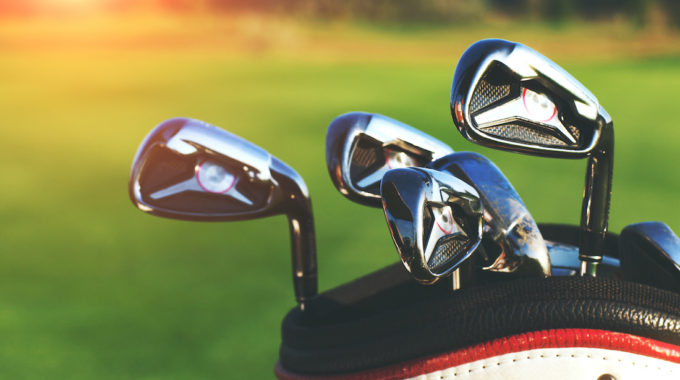 Ask the Pros: Tips for Traveling with Your Clubs
There is nothing like taking a golf trip — filled with excitement and anticipation for playing the game in a new destination. That is until you go to the baggage carousel at the airport and discover that your clubs are either lost or damaged. That's when a dream golf trip can become a small nightmare.
So, what can you do to prevent that from happening? We asked the pros, who travel for golf quite often, for their tips on traveling with golf clubs.
Choosing the Right Travel Case
The first question to be settled is what kind of carrying case to put your clubs in: hard or soft. While this question doesn't rise to the controversial level of the Coke versus Pepsi or "More Taste or Less Filling" debates, there are some important distinctions.
Both pros we asked — Chris Foley, director of instruction at Cragun's Legacy Courses in Brainerd, and Don Berry, PGA professional at Edinburgh USA Golf Club in Brooklyn Park — prefer soft cases over hard.
"I am not a fan of the hard cases, especially when traveling on a golf trip to a place like Scotland," Chris says. "The hard cases weigh quite a bit more and take up more space than a soft side travel bag. The hard cases are much more difficult when dealing with the size of rental cars available overseas. Also, they don't have as much room for shoes, dirty laundry, etc."
Berry also recommends a soft case, but one with a lot of padding that also includes a hard plastic piece on the bottom. The pros suggest a couple of brands — Ogio and Club Glove — as the best to consider.
"They are not overly heavy," Chris says. "And the wheels and balance are great, and they have enough room to put things other than just your clubs in the bag."
Don prefers the Club Glove.
"Club Glove is No. 1," he says. "I saw a stat that more than 75% of touring pros use them and they don't ever get them for free — that's got to tell you something if they'll pay for them."
Padding Offers Extra Protection
No matter what soft bag you get, the padding used inside it is essential, according to our pros. First of all, head covers (for all your clubs) are a must. Beyond that, they suggest towels, clothes or padding to wrap around the club heads, which could get banged around when being handled. Several manufacturers also make a metal apparatus that is slightly longer than a driver to withstand the impact on the top of the bag and prevent damaged clubs.
"If packed properly, damaged clubs are not a huge concern, although clubs do occasionally break in transit," Chris says. "Club Glove has a product called the Stiff Arm that reduces the chance of clubs being broken."
Both pros acknowledge that clubs can become damaged, but they say their primary worry is the clubs not arriving at all.
"My biggest concern by far is lost golf clubs," Don says. "If one gets damaged, I can play with 13, but I can't play without golf clubs!"
Shipping Golf Clubs
There's not much you can do to prevent clubs from getting lost, but the recent trend in shipping them to your destination ahead of time can mitigate that chance. The practice is becoming more and more popular as the number of companies offering the service is increasing.
"The club shipping companies are great!" Chris says. "You are pretty much guaranteed that your clubs arrive when you need them and you don't have to drag them through the parking garage and airport. The only downside is you have to ship them several days prior to your trip and you aren't able to play."