One of the Best Golf Courses in Minnesota Enjoys Major Updates
During the offseason of 2011-12, one of the best Minnesota golf resorts made a number of changes to one of the best Minnesota golf courses – The Pines. Storied in history, now more than 2-decades in the books, The Pines underwent significant changes between 2011 and 2012. Among the most noted and dramatic changes were modifications made to the par 3, 7th hole on the Lakes course.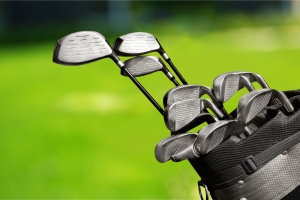 Die-hards may argue that the course didn't need changes. Featured on marketing materials and one of the most memorable holes on the course, the par 3, 7th is a picturesque beauty that, prior to the changes, featured a 4.5 foot drop from back to front on its green. Yet, according to the course superintendent, Mike Bohnenstingl, the dramatic change in elevation limited pin placement options.
The new green has nearly doubled going from 3,000 square feet to about 5,500 square feet. Earlier this year Bohnenstingl was quoted in the Brainerd Dispatch saying, "We took that big ridge down and expanded out into the pond about 15 feet on the upper half and probably 8 to 10 feet on the bottom half."
So far, the feedback on the changes to the Lakes hole number 7 and the rest of the course has been fantastic. Head PGA professional, Jack Wawro says the options for pin placements on the 7th green, especially when they're tucked in back, will make the hole exceptionally challenging. A majority of the tee boxes have also been expanded, leveled and enhanced to provide more options at the tee.
In Minnesota, we are entering what many consider to be the best time of the year to play golf – Fall. The colors are coming into season and the temperatures are cooling. If you haven't visited The Pines or the Brainerd Lakes area, there's no better time than right now!