Minnesota Starts the Golf Show Season
The golf show season is upon us and for golf facilities and resorts, this signals the start of the booking season.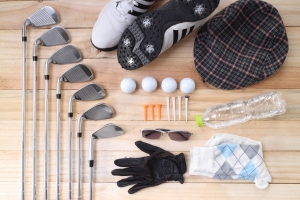 For golfers, it's the time to find great deals on equipment, travel and accessories. If you're planning on replacing your irons, putter or woods, golf shows provide golfers the perfect opportunity to demo gear and talk to experts about equipment. The Explore Minnesota Golf Alliance will be well represented at the following golf shows:
If you're planning on visiting a golf show near you, here's for how to make the most of your visit to the show.
Of course, the best times to avoid the crowds are typically early or late and avoid the middle of the afternoon. If you're shopping for deals, the best prices can be discovered on the last day of the show in the last hour. Remember, most retailers don't want to haul gear back to their stores – they would rather sell product than move it.
Here are some tips if you're shopping for some new gear:
Do your research ahead of time.
Demo the equipment.
Check back at the end of the show
Keep in mind, while this strategy can yield terrific savings, you also risk losing out on the driver or irons you're looking for!
So, put on your walking shoes, your comfortable clothes and hit the golf shows this winter. You'll be glad you did when it's time to tee it up this spring!

Explore Minnesota Golf Alliance is a non-profit membership organization whose mission is to raise awareness of Minnesota golf courses and resorts as international travel destinations. Our member facilities feature award-winning, championship golf courses and are geographically disbursed across the great state of Minnesota. The combination of exceptional quality and outstanding value make Minnesota one of the best golf destinations in the United States.