Minnesota Golf Spotlight: Deacon's Lodge
A Top Minnesota Course: Deacon's Lodge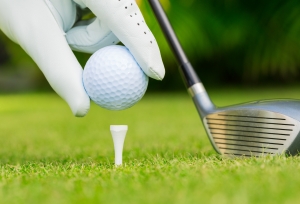 Tell me about (your course/signature course) and what makes it so unique?
Deacon's Lodge is an Arnold Palmer designed course and was named after Palmer's father. It was recently named by Links Magazine as Palmer's third best designed course in the world.
What is the best complement you can receive from a golfer?
When they have just finished a round and ask if we have a tee time available for tomorrow.
What are the best months to visit you?
May through September, mid-week.
How would you describe your facility to someone new to Minnesota golf?
Deacon's Lodge "exceeds the hype". They'll be almost humbled when they walk off of the 18th green.
What is your favorite hole on (your course/signature course)
Arnold Palmer selected Deacon's #17 is in his "King's Dream 18."
Why do your guests visit you?
Breezy Point Resort offers 3 distinctively different golf experiences. The Traditional, opened in 1924, is a narrow, shot-makers course. Whitebirch is an early Brainerd Lakes Area championship course and Deacon's Lodge is a premier world class course.
What other wonderful aspects of your facility would you like to share?
"The first time we visited Deacon's Lodge I was enthralled by the property's potential. The three wilderness lakes, numerous wetlands and rolling topography are characteristics common to world-class golf."  -Arnold Palmer
What do your guests say are the most fun things to do as a family?
The list is almost endless with our location on Big Pelican Lake being the major attraction. Adding to that is 2600 feet of beaches, children's playground, dining options in 4 restaurants, boat rentals and live entertainment. Weekend entertainment features Elvis Presley, Johnny Cash and Frank Sinatra tribute shows. Our own genuine paddle-wheeler, the 100-passenger Breezy Belle, offers public and charter cruises on Pelican Lake.
Resort Question: What sets your facility apart from other resorts in the upper Midwest?
In addition to the wide menu of activities, our lodging options meet the needs of every family. From hotel-style rooms to vacation homes with 3 to 11 bedrooms, we can comfortably accommodate families in style.  
Resort Question: What is it that makes a vacation in (your area) a memorable experience?
The Brainerd Lakes Area has something for everyone. In addition to the Resort attractions, the area boasts family fun in the form of water parks, go-kart tracks, Paul Bunyan Land, This Old Farm, the Paul Bunyan Trail, fishing, hiking, bicycling, bird-watching and much more.
Resort Question: What is the best complement you can receive from a guest?
We'd like to make reservations again for next year!
Explore Minnesota Golf Alliance is a golf industry group that pools resources to promote Minnesota as a golf tourism destination. The member courses are a collection of "Must Play" courses in Minnesota and geographically well distributed across the state. For more information on Minnesota golf tourism, visit our website at www.exploreminnesotagolf.com.