Golf in Minneapolis Northwest
Great Places to Stay and Play in Minnesota
When visiting Minnesota, head northwest from Minneapolis to find some of the metropolitan area's most beautiful golf courses.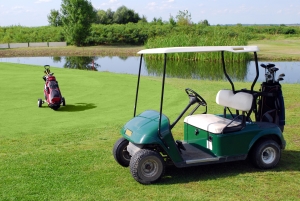 Minneapolis Northwest Convention & Visitors Bureau, a new member of Explore Minnesota Golf Alliance, represents the cities of Brooklyn Center, Brooklyn Park and Maple Grove, Minnesota all which come together to create the Minneapolis Northwest destination.
If you have time to take advantage of the beautiful Minnesota golf weather, grab your clubs and play a round on some of Minnesota's top suburban golf courses including Rush Creek Golf Club and Edinburgh U.S.A.
The Minneapolis Northwest area is only a ten minute drive from downtown Minneapolis. If you're looking for a summer staycation idea in Minnesota or a weekend getaway in the Midwest, you may want to consider this Minnesota destination also home to unique restaurants, local entertainment, attractions and shopping.
If your travels bring you to Minnesota this summer, here are some of our recommended places to stay and places to play golf.
Explore Minnesota Golf Alliance is a non-profit membership organization whose mission is to raise awareness of Minnesota golf courses and resorts as international travel destinations. Our member facilities feature award-winning, championship golf courses and are geographically disbursed across the great state of Minnesota. The combination of exceptional quality and outstanding value make Minnesota one of the best golf destinations in the United States.