What to do when visiting a golf show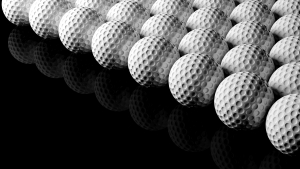 The golf show season is officially underway in cities across America. In Minnesota, golf facilities across the state have the weekend of February 20-22nd circled as the dates for the 2015 Minnesota Golf Show. Explore Minnesota Golf Alliance Executive Director, Steve Dowling, will also venture out-of-state to raise awareness of Minnesota Golf. Dowling will set-up shop at the Kansas City Golf Show, Winnipeg Golf Show, Greater Milwaukee Golf Show and Chicago Golf Show. Not only are golf shows a wonderful way to raise awareness for golf facilities and resorts, it's a time for golfers to uncover special packages for golf vacations and outstanding prices on new equipment. And you want to be sure to make the most out of your golf show visit.
"Golf shows provide golfers of all levels a chance to see what's new in the industry – from equipment to some of the world's best golf destinations," says Dowling.