Fall is the Perfect Time for Minnesota Golf
Minnesotans are wild about golf. The state is typically at or near the top in the country for percentage of golfers in the state. But in the fall of the year, when temperatures cool a bit from the hot summer, many Minnesota golfers start doing other activities—leaving the courses more accessible. That's just one of the reasons why fall golf in Minnesota is so great.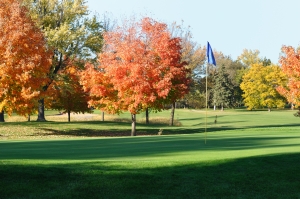 In the fall, Minnesotans start preparing for hunting season, younger golfers are heading back to school and on most Sunday afternoons many would-be golfers are ensconced in front of their wide-screen televisions taking in the Vikings game, so that is perfect time to get out.
But accessibility is just the beginning. Cooler temperatures in the mid-seventies (after a blistering hot and muggy summer) is perfect golfing weather. These are indeed the ideal days to hit the links in Minnesota.
And there are plenty of great golf courses to play: from historic muni's (such as Keller Golf Club) to award-winning high-end Twin Cities (e.g. The Wilds and The Legends) and resort courses up north (such as Giants Ridge and Wilderness at Fortune Bay). Plenty of Minnesota courses show up on the national "Best of" lists and a decent percentage of the top golf courses in the Minnesota are public access.