Top Minnesota Golf Vacation for Memorial Day Weekend
Memorial Day Weekend Golf in Minnesota
Every Memorial Day weekend, I head up north with my wife's family for some sun and fun at the lake. Although, rather than wait in line to use the one boat we bring, I steal away for a quick round of golf on one of Minnesota's great courses.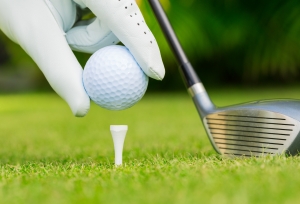 Minnesota's lake country is filled with great golfing options, so if you interested in catching birdies rather than just fish, the Brainerd area is the place for the best Minnesota golf vacation this Memorial Day weekend.
There are 10,000 lakes throughout the state, so your chances are always good at finding a golf course nearby. But, the Brainerd Lakes area has no peer when comes to the number of deluxe golfing options just a nine-iron away from a great fishing hole.
Grand View Lodge and Madden's on Gull Lake are both located on Gull Lake and they each provide some of the best golf Minnesota has to offer. Grand View with its 27 holes at the Pines (The Woods, Lakes and Marsh courses) offers challenging and scenic golf in the vicinity of beautiful Grand View Lodge. Travel a little bit down the road to the Preserve, where an 18-hole championship offers dramatic elevation changes and another great challenge.
Madden's on Gull Lake features 63 holes of golf, with the prized jewel being The Classic. As Minnesota's only 5 star top 100 golf course, The Classic is an unsurpassed golf experience as you walk through towering oaks and red maple, just budding in time for spring. On the chance members of your party aren't interested in fishing or golf, the expansive Madden's resort has activities for everyone.
A little further to the northwest lies Pelican Lake, which is home to Breezy Point Resort. There is plenty of great fishing and the opportunity for excellent golf continues to grow. In 2012, Breezy Point acquired Deacon's Lodge—an Arnold Palmer design named after his father—which is now part of the resort's 54 holes of golf. Deacon's rolls through the surrounding lakes, woods and wetlands and was named one of America's Top 100 Courses by Golf Digest and Golf magazine.
If you are ready to venture a little further, Golden Eagle Golf Club is located on the western edge of Eagle Lake and surrounded by several other lakes on all sides. Tucked into the thick northern woods, Golden Eagle serves up incredible vistas amongst its rolling fairways.
Golden Eagle, like the resorts, features a host of lodging venues that will make for a cozy getaway if the spring Minnesota weather doesn't cooperate. Make sure to bring your fishing poles and golf clubs and head to the central lakes region of Minnesota, for the best Minnesota golf vacation this Memorial Weekend.
Explore Minnesota Golf Alliance is a non-profit membership organization whose mission is to raise awareness of Minnesota golf courses and resorts as international travel destinations. Our member facilities feature award-winning, championship golf courses and are geographically disbursed across the great state of Minnesota. The combination of exceptional quality and outstanding value make Minnesota one of the best golf destinations in the United States.