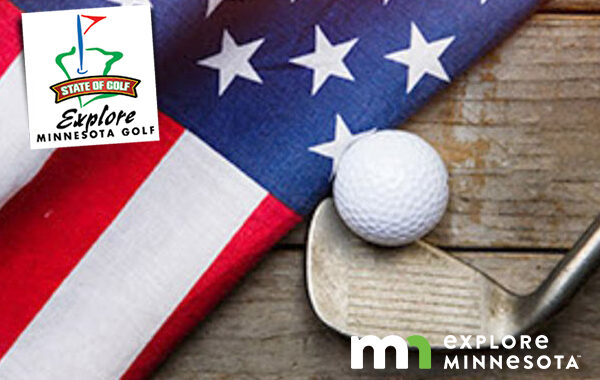 4th of July Specials 2020
Independence Day will take on a different meaning for some this year as many are embracing the idea of getting away from it all for a long weekend. If you're someone who values wide open spaces, we have that here in Minnesota. If you want to escape the sweltering summer heat of the southern regions, we have cool evening temps that will give you respite. It's safe to say that we have something for everyone. Best of all, this upcoming holiday weekend we also have special offers for you to consider. Here are some of the highlights:
Arrowwood Resort
Arrowwood Resort in Alexandria, MN is the perfect spot to get away for the holiday weekend. Check out their specials and take advantage of all the area has to offer.
Breezy Point
Located in the scenic Brainerd Lakes Area, Breezy Point is a mainstay in the area for golfers and water enthusiasts alike. This 4th of July weekend, arrive Wednesday July 1st and depart Sunday the 5th, 4 nights 5 days in our Breezy Inn. Package includes lodging, breakfast buffet for 2 adults and up to 2 children. $100 credit toward resort restaurants and lounges, golf, gifts, and pro shops.
Cragun's Resort
Nothing says the 4th of July weekend in Minnesota like the Brainerd Lakes Area and one of the marquee resorts in the state is Cragun's Resort on Gull Lake. This Independence Day, check out the specials at Cragun's. The festivities include a spectacular fireworks display on the beach and a free round of golf on the Legacy Reversible Par 3 Course.
Madden's on Gull Lake
Another Minnesota landmark resort is Madden's on Gull Lake in the Brainerd Lakes Area. Built for families and friends alike, Madden's is all about relationships and moments that bring people together and nothing brings people together like the 4th of July! Check out their specials and even if you have plans for the 4th, there are plenty of other options available.
If you're planning to travel to Minnesota this summer, be it for the 4th of July or otherwise, be sure to visit our member websites to find the most recent offers. You can find all of our members here.
Minnesota Restaurants and Bars are Open for Business
As of June 1st, our resorts and daily fee facilities are offering dining options with appropriate social distancing accommodations in compliance with state guidelines. Be sure to visit our member websites to learn more.